Posted on
In the pedestrian zone at the Sternplatz in the center of Bayreuth is the location of the Wirtshaus Wolffenzacher with a tradition going back to the 16th century.
The proprietor and Chef Uwe Werner is well known for the excellent dishes he prepares and the menu includes tempting meat and fish dishes in the Franconian Tradition and also Seasonal Specialties.
Chef Uwe Werner is, for many years, preparing the culinary delights for the official reception of the Bavarian State at the beginning of the annual Richard Wagner Festivals.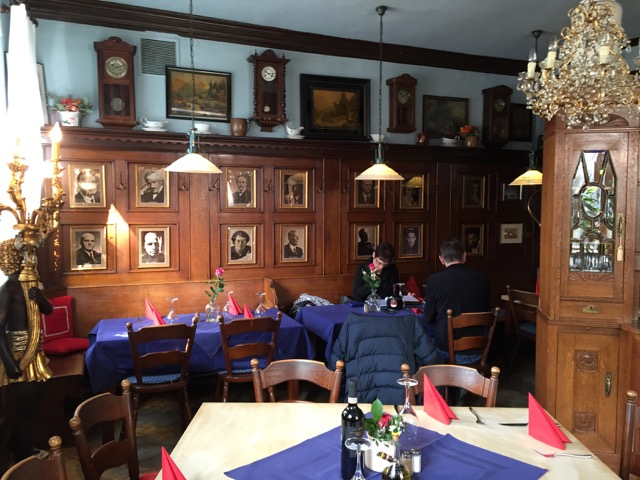 The wood clad walls, adorned with historic pictures of famous festival guests add to the great ambiance of the restaurant and in the summer, the beer garden in the pedestrian zone invites you for a great meal, a cool drink and some people watching.
The Franconian part of the menu includes suckling pig, beef brisket in horseradish gravy, Sauerbraten and even braised beef cheek in a pepper-red wine sauce.
Click here to enter the German Language website of the restaurant.