Schoenlind 23
95111 Rehau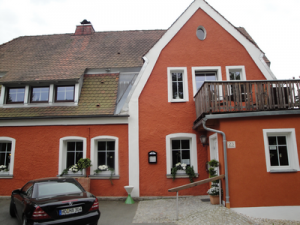 Less than 500 feet away from where the world was literally nailed shut during the Cold War there is a restaurant which, after being also "boarded up" for over 40 years, reopened under new management a couple of years ago. With no border crossing to the Czech Republic nearby it is still in the middle of nowhere, but reachable on a nice paved road.
Well known among the locals it is a stop for lunch or during bicycle outings or extended nature hikes. But during my last visit in the old homeland my sister and I were not that motivated and drove there by car, which was a lot easier.The location is nice and quiet and the newly remodeled restaurant has a pleasant charm. On a warm sunny day the sizable wooden deck is perfect to enjoy a beer right out there together with nature.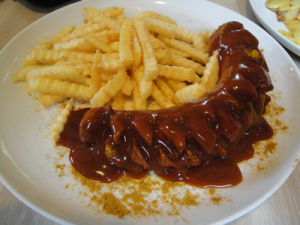 I enjoyed the Currywurst with French Fries and my sister selected the Headcheese platter with fried Potatoes. The food was excellent and served by the proprietor herself.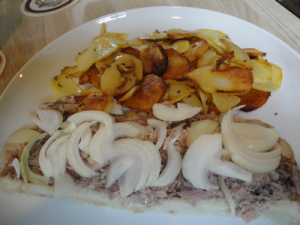 Considering the location of the place I was surprised how many people came here for lunch during the week.
The weather was kind of cool so we could not sit outside enjoying the view of the surrounding woods and the peaceable quiet of the place.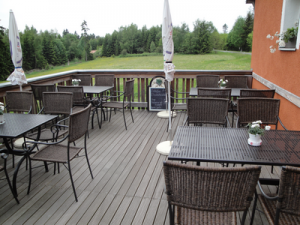 On my next trip to Germany I will definitely stop in here again.
There is a short YouTube video, which goes back to 1967, depicting the more simple life of kids in Schoenlind, Bavaria