Reviewed by H.-G.
Landgasthaus Hubert
Kanzelstraße 9
91330 Rettern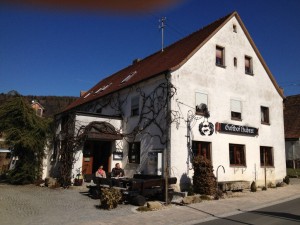 The region around Forchheim has a large selection of notable restaurants and among them is the Landgasthaus Hubert in Rettern (website in German only). It is a family owned and run business with an excellent down to earth kitchen and different beers on tap including the well known Original Schlenkerla smoked beer from Bamberg.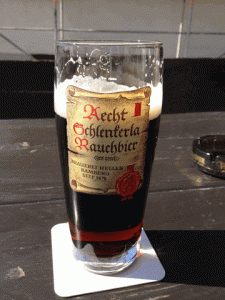 .
.
.
During the Franconian Carp season, which span all the months with the letter "R" in it (September to April), outstanding dishes centering around the carp are included in the menu. Every second Tuesday it is time for their locally renowned Schlachtschüssel***.
It is good for your body and soul to combine a visit to Hubert's with an invigorating hike or cross country skiing in winter time on the marked paths around the "Rettener Kanzel" here in the Franconian Jura.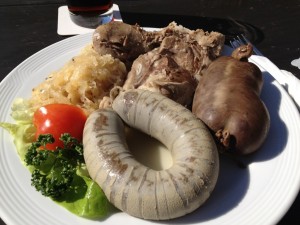 ***Schlachtschüssel or Schlachtplatte is a Franken speciality which usually includes blood and liver sausages and Kesselfleisch (boiled pork).