Gasthaus/Restaurant Held-Bräu, Oberailsfeld
reviewed and submitted by H.-G.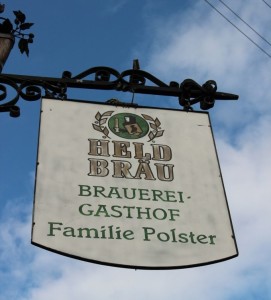 In the area north of Nuremberg is the mid size mountain region called the Fränkische Schweiz or Little Switzerland and almost in the center of it lays the village of Oberailsfeld.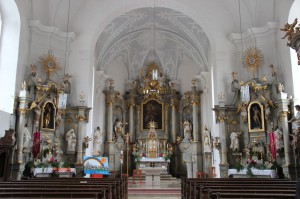 A large church dominates over a few houses, mostly farms, and the local brewery with it's beer garden and restaurant, which is frequented by many hikers during the warmer months.
Their menu, typical for the region, includes Beef Rouladen, Sauerbraten and besides the Franken specialty, the "Schäuferla", you have a good selection of "Brotzeiten"(term described if you click on it).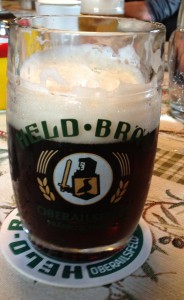 Held-Bräu is well known in this area for their extremely palatable dark and light beers showing off the experience gained during their over 300 year old family-owned brewing history.
Another place well worth to stop in, eat and enjoy a beer.
Held Bräu
Oberailsfeld 19
95491 Ahorntal
www.held-braeu.de  website is in German only