Steaks and Spare Ribs in Munich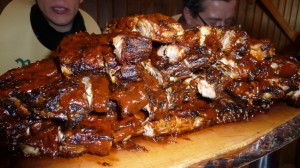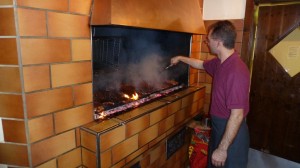 The restaurant Rusticana was established over 40 years ago.
Their speciality here are slabs of spare ribs grilled on their large charcoal grill, served for parties on large rustic wooden boards, smothered with BBQ sauce and accompanied by baked potatoes and sour cream.
Along with it they feature the local beer specialities from the Spaten and Fransiskaner breweries.
It is your own fault if you are still hungry when you leave here.
www.steaks-spareribs-rusticana-muenchen.de