Wirtshaus zur Stieglmühle
Stieglmühle 1
95679 Waldershof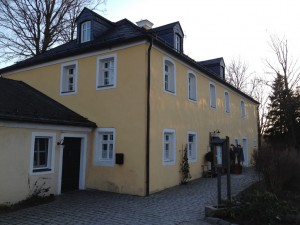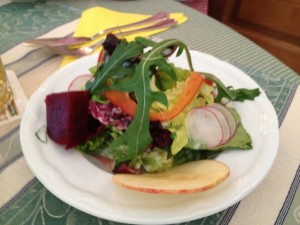 Close to the northern border of the Bavarian Oberpfalz/Upper Palatinate region is the "Stieglmühle", a wood and grain mill which was first mentioned at this location in 1591 and is now the home of a remarkable restaurant.
Fifteen years ago, Uwe Gläßl, the son of the senior chef at the Gasthauses "Am Strand" in nearby Marktredwitz (the first restaurant reviewed in this blog), purchased this place and after redesigning and extensively remodeling it opened the restaurant under the motto of "Good Food at affordable Prices". Uwe Gläßl, an accredited chef with the degree of a "Metzgermeister" (master butcher and sausage maker), runs this award winning establishment together with his wife Karin.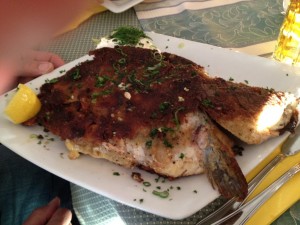 Offering a nice variety of local and  seasonal specialties which also include dishes made from wild hog, deer meat, trout and carp besides the more traditional pork, lamb, beef and poultry dishes.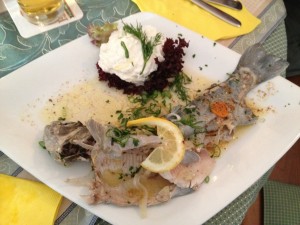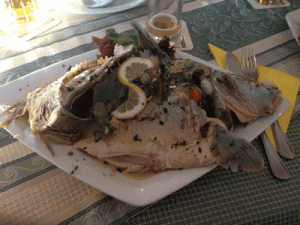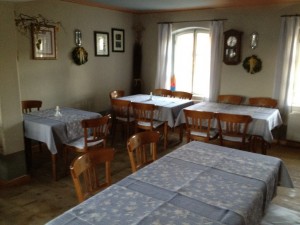 As at many of the local restaurants the cost of food is not a surprise once you enter as there is very often a glass enclosed case outside the entrance with the menu of the day in it.