.

Bavaria is alive and well here in the USA!

.

.Many of the things which are very common to us do find their way back to Bavaria.

As the spaghetti did not originate in Italy, but is completely associated and intertwined with the Italian culture so are many things, which might or might not have originated in Bavaria, still attributed to this region.
Walt Disney took his vision of the Sleeping Beauty castle from King Ludwig II's fairy tale Neuschwanstein castle.
The popular, world famous Czech Pilsner style beer was "invented" by the Bavarian Master Brewer Josef Groll.
Bier/beer in general, though not invented there, was popularized by the Bavarian people all over world and the world's oldest brewery can still be found there.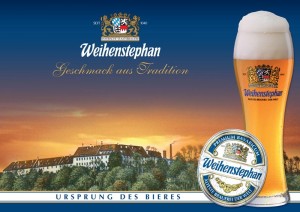 Photo downloaded from the official Weihenstephan website
Beersteins are definitely associated with Bavaria.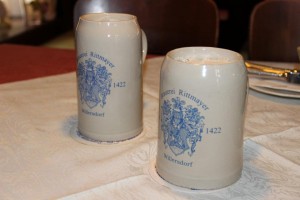 The Weisswurst, invented in Munich, or their cousins the Bratwurst and Knackwurst which where surely refined there.
.
The Alpine architecture found in quite a few American towns like Frankenmuth, Michigan; Helen, Georgia; Gatlinburg, Tennessee just to name a few.
and also the most wide spread of all original Bavarian festivals "The Oktoberfest" is copied all over our good ole USA.
The world wide famous picture by Albrecht Dürer from Franconia, which is now part of Bavaria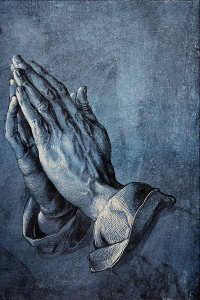 Here is a famous song from a composer well remember from his life in Bavaria
 written by Richard Wagner
The cultural heritage is kept alive here by the North American Gauverband and is represented here in the Detroit area by "G.T.E.V. Edelweiss".