Akropolis Restaurant
Rehauer Str. 4
95173 Schönwald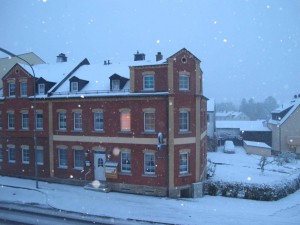 It is almost amazing that you would find a decent Greek restaurant in the sleepy small town of Schönwald. The small restaurant in the local decor does not suggest the Greek cuisine, until you get the menu.
After your order is taken the boss will serve you a shot of Ouzo, directly imported by him from Greece. Besides Gyros and other Greek specialties you naturally can also order a Schnitzel. The portions are generous, service in this small family run business is always friendly, the food excellent and the check at the end is affordable.
When we stay in Schönwald we always love to go to "the Greek".