Not in Bavaria, but close enough!
Restaurant Ve Skále
Pivovarská 107
348 13 Chodová Planá
Czech Republic
.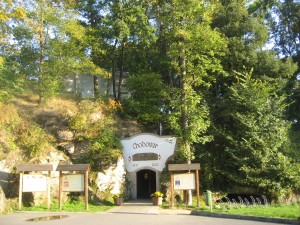 About 15km from the Bavarian border in the Czech Republic is a restaurant you have to see. An old beer storage cellar was rebuilt into a restaurant/museum. The food was very good and well presented for a decent price. H.-G., the contributor who finds a lot of nice places, surprised us when he took us there for lunch on a Sunday.
The restaurant was very busy and that reflected a little bit on the service, which was still acceptable.
If you are in the area you have to see and experience this one.